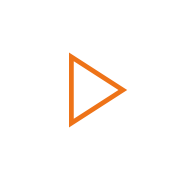 Professional Opinions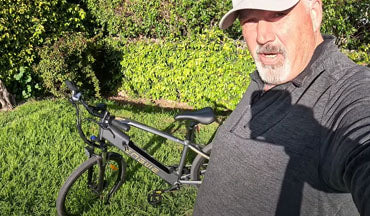 16:18

Engwe P26 eBike Real Life Review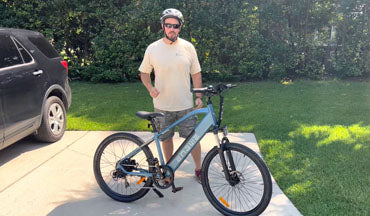 8:53

ENGWE P26 E-Bike // Unboxing, Test Ride, & HONEST REVIEW!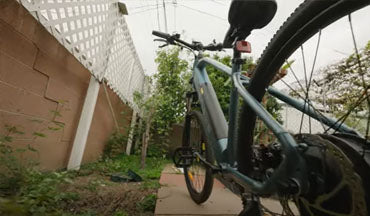 18:53

Engwe P26 MUST SEE Details for Commuters
It comes in perfect condition and is easy to put together.
I just love this bike, I think it is the best one thousand dollars I have ever invested. It rides smooth and handles the uphills great! I am 76 years old and I was having trouble with the other bike going up the hills. With this Engwe e-bike, I can go anywhere! Great product!
Carlos, Hot Springs, AR
Fancy and elegant
I was a little hesitated to get a fat tire ebike because I am afraid it may be too bunky. But it also makes me feel it will be more comfy to ride on. It will be easier for me to go up and down the hills. I started searching online. This one didn't get a lot of reviews when I purchased it. But the design and the color caught my eyes. This one power 500w which is more powerful vs my old one (250w). This has max speed up to 28 mph. Usually full charge can go up to 20-28 miles. It is really energy save and money save for these days while the gas is crazy up. It is really good to help us to save economically and environmentally. I really suggest people getting it!
Sturdy, rugged, fun and powerful
I have been using this bike for over a month and just love it! I actually look forward to sunny days when I can ride the bike to my commuter train station rather than take my car -- there are highways to my job so not practical for me to take all the way to work. I have hit 17/18 mph easy while on 7th gear and putting some work, though on power assist level 1 gets to 16/17 quite easily when I don't have a need for speed. The bike has a beautiful, streamlined design that is a huge plus over a big, bulky, out of place looking battery bolted onto the frame. I also love being able to charge the battery while it is installed, I do not see the need to remove for any reason other than for replacing someday. The brakes squeak like in most reviews say, but it got quieter after repeated trips. They are powerful brakes by the way; at full speed and then full application of brakes. Lastly, I wringed my hands a lot on whether to buy a 500w or a 750w bike. With my experience with this one, I am impressed with the 500w power and think 750w and above is for people who psychologically need to know they have the most powerful whatever but trust me, this is scary strong for most people.
Extremely easy to install and very durable.
I seriously love this bike!! I did my research on a number of bikes, and this one is comparable to one that's 4-6 hundred dollars more! I've had this bike for 2 weeks now, commuting about 15 miles round trip. Its so easy to put together, im usually very hesitant with stuff like this but i did it while watching TV in about 35 min. Brakes are awesome, throttle and motor rides smooth and its so easy to get up to 22 mph! It even has cruise control!!(hold down the throttle for 15 seconds). The headlight is super bright, tires are pretty strong and durable, and the overall look and quality of this bike is really top notch. The full battery usually lasts about 4 trips(6.5 miles) straight throttle before I need to recharge. 5+ stars !!
An Excellent eBike!
First off, the seller is incredible! I ordered my bike Monday evening (01/30) and received it early in the afternoon on Thursday (02/2).
Here is my experience, so far:
The bike came exceptionally well packaged and in perfect condition. The packaging was thick and moulded to the shape of the bike. All loose pieces and moving parts were tightly strapped in place, and there was not a single blemish anywhere. Plan a good 30 minutes to carefully unpack, because it is really secure in the box. To my surprise, there was also a package with all the tools needed to finish assembly of the bike. I don't have many tools, so this was really appreciated.
I found the assembly to be quite easy. I watched the video a few times and then followed the printed instructions step-by-step. It's just the handlebar, front wheel, and pedals that need to be installed. Other than having to make a couple attempts at aligning the front brake (I didn't tighten the wheel nuts evenly the first time), it was a ridiculously simple project. Nothing needed adjusting and it even shifted perfectly smooth out of the box! Also, the bike is gorgeous when assembled and does not scream eBike, which is very important to me.
My first ride was a quick 5 miles around the neighborhood. This bike is fast and I mean really fast. 25 MPH was easy to achieve in my out of the box test using PAS 5 and 7th gear. Then I took it to the lakefront bike path for another ridiculously fun 25 mile ride. This bike is a beast! I'm a casual weekend rider, but found myself repeatedly (and respectfully) passing the skinny tire pro guys like they were standing still! The motor is smooth and surprisingly quiet with a strong powerband in all PAS modes. I was easily able to maintain 17-19 mph in PAS 1 and 22-23 mph in PAS 3. I didn't use PAS 4/5 during this longer ride, because I wanted to save battery life. I'm an active rider and pedal the entire ride, so I only briefly tested the throttle. It works well and tops out at 20 mph. It will quickly get you home if you get tired or your knees give out.
I added an upgraded seat and suspension post which, coupled with the front suspension, makes for a surprisingly plush ride. I'd also recommend ordering a water bottle holder, rear rack, and bag to complete your purchase.
In summary, great seller and great bike! I highly recommend this Engwe to anyone looking for a bike that looks and performs as well as those costing hundreds more.