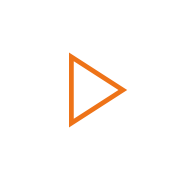 It's so good
After unpacking and fully recharging, with my 100kg weight and with average speed of 25km/h - I made 40km distance.
I was upset when I saw reviews online but it's actually pretty good.
Whoooo
Man I love it . 😀 its my first experience with my very own and i must say i got some improvement ideas for yall to make it even more Awesome
Great for local runs
Perfect for local trips, easy to fold for easy transport on the subway or bus if needed — app control is easy, kinda similar design to the Segway Ninebot scooter with the yellow trim, good quality material for sure — this scooter will hit 19mph easy on a smooth road!
I've gotten about 17-18 miles on a single charge with 2 remaining bars, this was riding on level 3, going between 15-19mph, not bad… the headlight is bright; and the brakes are strong — highly recommend this scooter!
This scooter has a powerful 500w motor
I previously purchased a 350w scooter, so I will be comparing the two scooters. My 350w scooter can climb steep hills, but it progresses up the hill at 4 miles per hour. This 500w scooter can climb that same hill at 7 to 8 miles per hour. The motor definitely provides more torque. It's worth my spend!