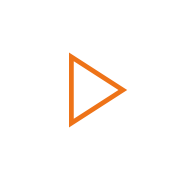 What a Beast!
The E26 was boxed with utmost care, and nothing was damaged. The manual leaves a lot to be desired. Only by watching the unboxing video did I discover that the on/off button was under the "-" rocker switch on the LHS of the handlebar. Also, bolting in the bike stand requires inserting the tab from the inside while screwing in the bolts from the outside. There was a small white cardboard box with stuff in it. Only while checking Amazon for a bike bell did I discover that this item is actually the bike bell. I have a road bike with a titanium frame that can be lifted with your pinky and a run-of-the-mill around-town aluminum bike from Schwinn. But this bike is equivalent in heft, size, and weight to the Presidential Cadillac Limo called the "Beast". The rear cargo platform somehow got distorted but banging on it with a hammer enabled the screw holes to line up. I'm 80 so it took some time to get everything put together. My friends all say it's a beautiful ebike and want to ride it but due to the large size and weight, I am hesitant to do so. I would need liability insurance. Only two things worry me: The chain seems a bit sketchy (so I bought chain lube) and the tires have small dimples and I wonder how long they will last before the tires become racing slicks. I have the yellow step-through bike for old folks.
Love it
So far I have only put about 30 miles on this bike Im a big guy 290lbs and it dragged me up all the hills in my area I went just short of 10 miles and had 1 bar left on the battery meter but at my weight and zero pedaling and lots of long1/4 mile long hills Im impressed with this bike I got it up to 36 mph going down one of the steep hills I averaged 25/28 mph on the flats again not bad for pulling 290lbs
great bike
Finally got to ride our new bikes. Love this bike!
The shipping only takes three days and it is almost assembled I just need to assemble the rest parts. It was easy to assemble the rest parts. It's also very sturdy and well made.
First, I love the color LCD digital display, it shows all the important info during the ride.
I have ridden a mountain e-bike that costs ten times as much for the past three years and think everyone should get an e-bike. E-bikes don't make you lazy. They encourage you to get out more and exercise more. And when I am mountain biking, I get the same workout but I can go much faster and go up much steeper hills and go twice the distance so it's a lot more fun. This bike is perfect for streets and if you live in a hilly area. It goes 18 mph uphill with my 50-pound daughter on it and for me, at 175 pounds, I can go at least 12 mph up a steep hill with very light pedaling. I'm 6'1" and still consider it comfortable enough to pedal on longer rides with the pedal assist. The twist-grip throttle makes it a lot of fun when you don't want to pedal. But the hydraulic brakes work great and it is put together very well. The range seems to be over 15 miles riding hills near me. This is such a great little bike to throw into your car or take on the train and just moto around further and faster than you probably could on a regular bike, especially on hills.
We are so thoroughly impressed with all of the features on our bikes. The pedaling is so easy. Handling is so great. Reached the summit of several hills and I could still breathe normally. How enjoyable.
This was very comfortable on my butt and legs. I had no problems or complaints about the seat or pedal reach when I was screwing around on it, either. It should do well on dirt/gravel mountain trails here in Nevada. We love everything about our E26. Biking is so enjoyable now. Overall, I would buy it again!!!
Awesome ebike!
I decided after much research to go with the Engwe E26. Deliver only takes two days after I order! And, Wow was I surprised! This was so easy to assemble. It came about 98% finished in the box. I needed a good reliable ebike that was my size. I'm 5'9" and it is perfect! It reminds me of one of my old BMX bikes back in the day...
Anyway, the ride is smooth & the 750W motor is whisper-quiet! The 26"tires that are 4 inches wide work great as well. I will give an update once I put additional miles on it. So far It has no problems around the little beach town that I live in.
In Pedal Assist 5 really flies! I got it up to 27!
I can't wait to take on some trails around San Diego County with some friends!
Thanks Engwe for opening up My World to Awesome Experiences with the E26!!!