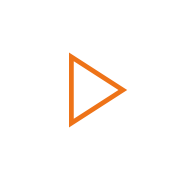 Side-By-Side Comparison
Power
1000W
1000W
750W
Battery
19.2Ah + 10Ah
19.2Ah + 10Ah
14.4Ah + 7.8Ah
Brakes
Hydraulic Disc Brakes
Hydraulic Disc Brakes
Hydraulic Disc Brakes
Hub & Power
Integrated Hub Motor with 1000W power
Spoke Motor with 1000W power
Integrated Hub Motor with 750W power
Color Display
BC281
BC281
BC281
Inferior product
Inferior products, fraud merchants
Don't buy it
I regret to say that my recent purchase of this engwe has been a considerable disappointment. Within a fewdays of use, a crucial component malfunctioned, leaving the bike non-functional.
My attempts to address this issue through customer service have been met with frustration. Despite my clear communication about the problem, the proposed solutions have been limited to irrelevant gifts, completely sidestepping the core problem They have offered me a helmet
because the bikes doesn't work then they offer a lock for all the scratches the came with and the bike that does even work.
Engwe, I expected a level of professionalism and reliability. Unfortunately, my experience has fallen far short of these expectations. The time wasted and the lack of a meaningful resolution have left me profoundly dissatisfied.
I strongly caution potential buyers to think twice before making a purchase from Engwe, as my experience has been anything but satisfactory