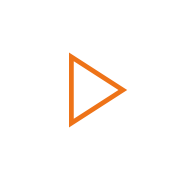 Professional Opinions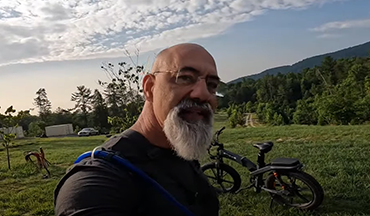 26:40

Engwe X26 - 50 mile review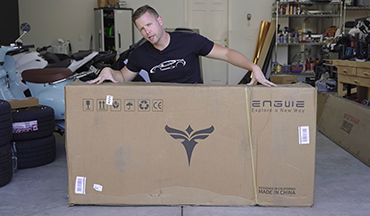 12:02

INCREDIBLE VALUE! 32mph Dual-Battery E–Bike FOR UNDER $2,000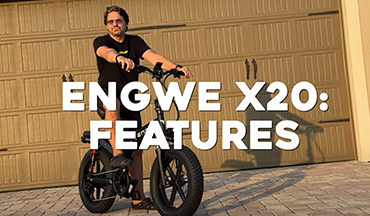 6:21

Engwe X20 750W Foldable Electric Bicycle: Features and Specs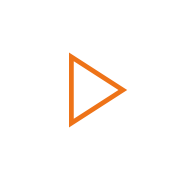 Side-By-Side Comparison
| | | | |
| --- | --- | --- | --- |
| | | | |
| | X26 | X24 | X20 |
| Power | 1000W | 1000W | 750W |
| Battery | 19.2Ah + 10Ah | 19.2Ah + 10Ah | 14.4Ah + 7.8Ah |
| Brakes | Hydraulic Disc Brakes | Hydraulic Disc Brakes | Hydraulic Disc Brakes |
| Hub & Power | Integrated Hub Motor with 1200W power | Spoke Motor with 1200W power | Integrated Hub Motor with 1000W power |
| Color Display | BC281 | BC281 | BC281 |
40 miles in
After unboxing and assembling the x26 I'm rather pleased overall there's several tweaks that still need to be done and fine-tuning that needs to be done with almost any bicycle when you first get it generally speaking I'm quite satisfied with the quality the battery seems to last a very long time as well 92% was as far as I could drain it in almost 40 miles.
The ride is smooth with the suspension provided in the accessories that are sold for the bike work well with the bike.
When you looked at other bicycles on the market in the price range this is a steal of a deal and well worth the money I'll update my review after I put more miles on the bicycle. For now it's two thumbs up good job Engwe.
X26 is an Awesome ebike!
Finally got to ride our new bikes yesterday. Love this bike!
It is almost assembled and I just need to assemble the rest parts. It was easy to assemble the rest parts and it's very easy to fold and unfold. It's also very sturdy and well made.
First, I love the color LCD digital display, it shows all the important info during the ride.
I have ridden a mountain e-bike that costs ten times as much for the past three years and think everyone should get an e-bike. E-bikes don't make you lazy. They encourage you to get out more and exercise more. And when I am mountain biking, I get the same workout but I can go much faster and go up much steeper hills and go twice the distance so it's a lot more fun. This bike is perfect for streets and if you live in a hilly area. It goes 18 mph uphill with my 70-pound daughter on it and for me, at 175 pounds, I can go at least 12 mph up a steep hill with very light pedaling. I'm 6'1" and still consider it comfortable enough to pedal on longer rides with the pedal assist. The twist-grip throttle makes it a lot of fun when you don't want to pedal. But the hydraulic disc brakes work great and it is put together very well. The range seems to be over 15 miles riding hills near me. Faster than you probably could on a regular bike, especially on hills.
We are so thoroughly impressed with all of the features on our bikes. The pedaling is so easy. Handling is so great. Reached the summit of several hills and I could still breathe normally. How enjoyable.
This was very comfortable on my butt and legs. I had no problems or complaints about the seat or pedal reach when I was screwing around on it, either. It should do well on dirt/gravel mountain trails here in Nevada. We love everything about our X26. Biking is so enjoyable now. Overall, I would buy it again!!!
Love it! Buy this bike!
Once assembled went for a quick ride and it felt pretty good, went up some really steep hills and pulled my 250 Lb fat ass rite up the hills.
On flat surface it went 29 mph.
The quality is really good. Easy to put together
I also have another e bike so I can honestly actually compare this bike on the quality.
Was very easy to assemble.
The bike came securely wrap for shipping and was pretty quick.
Overall, good value for the price
Bike is awesome
For the money this bike checks off all the boxes. I was hesitant but after reading other reviews I decided to pull the trigger. It met all my criteria and for the money, it couldn't be beat. I've put 100 miles on the bike so far and it rides great. Great quality and good components. Battery life I'm still figuring out. I'm not sure what it says is accurate but It seems to be ok. I ride this bike to work daily as weather permits it. I've brought it in the trails and it handles well. Front shock seems solid but a bit clunky, but that's to be expected at this price point. Lock out works great and so does the dampening control. Can't complain. Trails were rugged and washed out with rocks and roots. Customer service is hands down some of the best I've ever experienced. Had questions and my brakes were losing pressure, He instantly helped me resolve my problem and bought me the necessary bleed kit. I do recommend this bike, completely changed mountain biking for me. At this price point it's a great bike to start off with!! Do your research, you'll find this is a great bang for the buck!! Have fun 😊
A beast of a bike!
This bike is bigger than it looks in pictures, it's huge and rides very smoothly and goes almost anywhere you want to go, decent power and features, being big and heavy it feels very solid and safe while riding, it gets lots of attention too, people ask about it all the time and all in all it's a great bike!